Online Master of Business Administration (MBA)
Seek Your Advanced Degree With a Renowned University
Download a Program Brochure
Receive your free program brochure and learn more about Winthrop University's online programs by completing the form below.
2 Years Time to Completion
Develop the Talents That Driven Business Leaders Need
Business is a global endeavor. Now, business leaders must possess broad skillsets to capitalize on opportunities, address challenges and satisfy customers located throughout the world. With Winthrop University's online MBA program, you'll engage in a rigorous curriculum to develop a firm understanding of globalization, analytics, technology and communication. You'll also extend your management capacity, preparing to oversee finance, accounting, marketing and other organizational operations.
Only 5% of MBA programs worldwide have achieved accreditation from AACSB International, and Winthrop's MBA is among them. As a result, you'll experience online courses that meet the highest standards of excellence. Seek your MBA with Winthrop to develop adaptable expertise for leading businesses in a global economy.
Winthrop is a public, comprehensive university committed to excellence, ranking among the top institutions of our kind in the nation. With our highly qualified faculty and high-quality curricula, we attract a diverse student population dedicated to achievement and social responsibility.
In 2021, the median salary of jobs offered to MBA graduates was $115,000 per year1
Most recruiters expect the hiring of business school graduates to rise or remain steady over the next five years1
The hiring of managers is projected to grow 9% from 2020 to 20302
Winthrop is ranked the No. 5 Best College for Veterans and No. 6 Public School3
Discover the MBA With Built-In Micro-Certificates
Winthrop's online MBA helps you gain specialized skills with optional concentrations in Marketing and Strategic Leadership. You'll also acquire micro-certificates in Business Analytics, Financial Analysis and Leadership in Organizations while completing the coursework.
Study e-commerce, business plan writing, buyer behavior, demand analysis and other concepts as you learn analytical approaches to marketing decision-making.
Develop skills in leadership, global competitiveness and human resources while preparing to advance into executive-level management.
This micro-certificate confirms your ability to plan data-driven business solutions and harness statistical methods to gather and analyze recommendations.
While seeking this micro-certificate, you'll gain the ability to apply economic reasoning and data analysis to achieve organizational objectives and ensure financial transactions conform with applicable policies.
This micro-certificate exhibits your talents for managing marketing resources, leading successful teams and overseeing strategic and international communication.
Discover What Makes Winthrop's Online Programs More Impactful
Seek your master's degree online with Winthrop to experience the same rigorous curricula as our on-campus programs while learning from many of the same instructors. You'll take classes in a convenient online format that fits your schedule, getting the support to succeed by engaging with our dedicated faculty and your classmates. Many of our programs bolster the online courses with hands-on learning through internships, practica, interactive assignments and capstone projects.
Request Info
The Values, Education and Experience That Matter to Your Future
Founded in 1886, Winthrop University provides a distinct, value-oriented education that enables students to thrive in the 21st century. Here, you'll discover how our commitment to service, excellence, diversity, community and leadership provide a foundation for your professional and personal development, putting you on track for long-term success.
Online Courses That Accelerate Your Rise to Business Leadership
Winthrop's online MBA equips you with the tools needed to succeed as a business leader, including built-in micro-certificates in Business Analytics, Financial Analysis and Leadership in Organizations. You can also select an optional concentration to strengthen your marketing or leadership expertise.
Get started now to earn your MBA 100% online in as few as two years, completing one course every seven weeks. We offer career-focused advising and guidance throughout the program, preparing you to succeed after acquiring your MBA. What's more, you don't need a business degree to join our program — with our self-paced prerequisites, all students can thrive in our MBA program.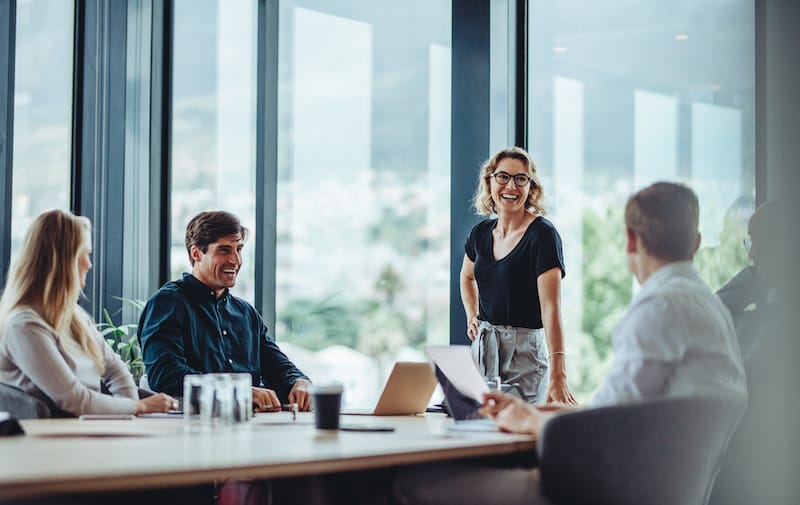 Maximize Your Business Prowess and Earning Potential
Seek your MBA online with Winthrop University to gain the qualifications required for management positions with a median salary exceeding $102,000 per year.2 And with our optional Marketing concentration, you can prepare for marketing manager roles with a median salary of $135,000 per year.4
Companies Where You'll Find Winthrop's MBA Graduates
Bank of America
Atrium Health
Continental Tire North America
Vanguard
Wells Fargo
Lowes (Corporate Headquarters)
Duke Energy
Clorox (Corporate Headquarters)
Sources:
U.S. News & World Report. "Find MBAs That Lead to Employment, High Salaries." Retrieved June 2, 2022, from https://www.usnews.com/.
U.S. Bureau of Labor Statistics. Management Occupations. Retrieved June 2, 2022, from https://www.bls.gov/.
U.S. News & World Report. Winthrop University Rankings. Retrieved June 1, 2022, from https://www.usnews.com/.
U.S. Bureau of Labor Statistics. Advertising, Promotions, and Marketing Managers: Pay. Retrieved June 2, 2022, from https://www.bls.gov/.
*Available to those who qualify.